Paid Android Icon Packs For FREE
Top 10 Best Paid Android Icon Packs For FREE | Daily Update | Home Screen Customization
---
Paid Android Icon Packs For FREE, Top Best Android Icon Packs For Free – Hi Guys, Hope You are Enjoying our Super Duper Loots Like Helo App Referral Code Of ₹300 PayTM & Qureka Pro Referral Code To Enjoy Free Money From Home. Beside Earn Money Tricks, We Are Also Adding Free Educational Contents.
We Have Already Added Paid Udemy Courses For Free , GUVI App Premium Courses For Free & Vedantu All Paid Educational Micro Courses @ ₹1. Here is One More Article To Customize Your Android Smartphone.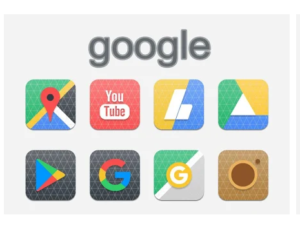 We Are Adding Top 10 Best Paid Android Icons Packs Which are Available For Free on the Moment In Google Playstore. This Icon Packs Are Available For Free For Limited Time & So Must Install During This Free Time.
Top Best Paid Android Icon Packs/Apps For FREE
All Icon Packs Are Posted Here Free For Limited Time And Limited Purchase If You Don't Want To Miss Any Paid Free Packs Join Our Telegram Channel
third June 2020 Update :-
---
29th May 2020 Update :-
Learning & Utilities
Games
Icon Packs & Wallpaper
---
26th May 2020 Update :-
Wallpapers & Icon Packs
Utilities
Games
---
22nd May 2020 Update :-
Utilities
Icon Packs
Logical & Learning
Games
---
19th May 2020 Update :-
Ciclo – Icon Pack at no cost – Playstore Link
Peppa Pig: Golden Boots at no cost – Playstore Link
[Games] A-2481 (1.99$ -> Free) – Playstore Link
[Games]Amelia – The Drought Curse (Was paid now free) – Playstore Link
[Games] One Line Deluxe VIP (2.04$ -> Free) – Playstore Link
[Games] Epic Animal – Move to Box Puzzle (0.99$ -> Free) – Playstore Link
[Apps] Snipback (2.49$ -> Free) – Playstore Link
[Games] Legend Of The Cartoon (2.49$ -> Free) – Playstore Link
[Games] Tomb Hunter Pro ($1.99 -> Free) – Playstore Link
Planet O – Icon Pack – Playstore Link
Wenrum – Icon Pack – Playstore Link
Devil Twins: VIP at no cost – Playstore Link
My Celestial Tree VIP – Unique Beautiful Game at no cost – Playstore Link
Mystic Guardian PV: Old School Action RPG at no cost – Playstore Link
[VIP]Coin Princess: Tap Tap Retro RPG Quest at no cost – Playstore Link
Epic Heroes War: Shadow Lord Stickman – Premium at no cost – Playstore Link
Stickman Master: League Of Shadow – Ninja Fight at no cost – Playstore Link
Shadow of Death: Dark Knight – Stickman Fighting at no cost – Playstore Link
Legend of the cartoon – Playstore Link
---
16th May 2020 Update :-
Widgets & Wallpapers
Ciclo – Icon Pack – Download Here
Battery Widget – Download Here
OSLO Analog Clock Widget – Download Here
Wild West 3D Live Wallpaper – Download Here
Icon Packs
Planet O – Icon Pack – Download Here
Firi – Icon Pack – Download Here
Doodle Pixel – Icon Pack – Download Here
Entiner – Icon Pack – Download Here
Botomo – Icon Pack – Download Here
Rozo Glass – Icon Pack – Download Here
Crumple – Icon Pack – Download Here
Diromo – Icon Pack – Download Here
Rumber – Icon Pack – Download Here
Pie 9 – Icon Pack – Download Here
Ruvom – Icon Pack – Download Here
Oribi – Icon Pack – Download Here
Omlicon – Icon Pack – Download Here
Nolum – Icon Pack – Download Here
---
14th May 2020 Update :-
Fast Burst Camera – Google Play Link
The Lost Ship – Google Play Link
Graby Spin – Icon Pack – Google Play Link
Krix Icon Pack – Google Play Link
Maki Plus: Facebook and Messenger in a single app – Google Play Link
iOS Icon Pack: iPhone Icons & Wallpapers (No Ads) – Google Play Link
Galaxy Attack: Alien Shooter (Premium) – Google Play Link
Business Calculator Pro – Google Play Link
Coloring Book+ – Google Play Link
Little Piano Pro – Google Play Link
Dungeon: RPG Adventure – Google Play Link
Princess: Tap Tap Retro RPG Quest – Google Play Link
Soul Warrior: Sword and Magic – RPG Adventure – Google Play Link
Super Dad – Guide, ideas and instruments for brand new daddys – Google Play Link
Lootbox RPG – Google Play Link
BUMGINEER Clicker RPG – Google Play Link
Spelling Right PRO – Google Play Link
Spelling Book PRO – Google Play Link
---
11th May 2020 Update :-
Pixelo Game – ₹140 – Download Link
Soul Warrior: Sword and Magic – RPG Adventure – ₹170 – Download Link
Entiner – Icon Pack – ₹45- Download Link
Doodle Pixel – Icon Pack – ₹45 – Download Link
SUI File Explorer PRO – ₹80- Download Link
Heroes Infinity Premium – ₹20 – Download Link
Zombie Age 2 Premium: Survive within the City of Dead – ₹20 – Download Link
Christmas 3D Live Wallpaper – ₹90 – Download Link
Hills Legend: Action-horror – Download Link
Memory Game – Official – Download Link
Ultimate Memory Booster – Brain Relaxing app 2019 – Download Link
Stickers Friends PRO – WAStickerApps – Download Link
Space Tilter – Official – Download Link
Ultimate Memory Booster Pro-Calm Brain Booster App – Download Link
Timer Voice Recorder (Paid) – Download Link
Timer Refresh Web – Download Link
Roll The Ball 3D – Endless operating informal sport – Download Link
Vintage Camera – Dazz – Download Link
---
eighth May 2020 Update :-
Games
Launcher/Icon Pack
---
seventh May 2020 Update :-
Baby Care
Games
Music
Personalization
English and Vocabulary Improvement
Self Help
---
fifth May 2020 Update :-
Superflual English Dictionary – Worth ₹520 For Free – English Dictionary – Click Here
Devil Twins: Super VIP – Worth ₹230 For Free – Click Here
Jungle Collapse 2 PRO – Worth ₹150 For Free – Click Here
Chess Art for Kids (No Ads) – Worth ₹110 For Free – Bagatur Engine – Click Here
Find Those Words! PRO – Worth ₹150 For Free – Click Here
ISRYBOARD – Worth ₹90 For Free – Click Here
ABC Cleaner Pro – Worth ₹400 For Free – Click Here
Kamikazee Dice Score Card – Worth ₹45 For Free – Click Here
Horror Mystery – Escape Room & Solve Riddles – Worth ₹180 For Free – Click Here
Petrichor: Time Attack! – Worth ₹70 For Free – Click Here
Games
Message Quest — the wonderful adventures of Feste – Worth ₹130 For Free – Click Here
Combat Strike PRO: FPS Online Gun Shooting Games – Worth ₹210 For Free – Click Here
I Monster:Roguelike RPG Legends,Dark Dungeon – Worth ₹10 For Free – Click Here
Icon Packs
Circlet Icon Pack 🌀 – Worth ₹80 For Free – Click Here
Native American 3D Pro – Worth ₹90 For Free – Click Here
Halloween Cemetery 3D LWP – Worth ₹95 For Free – Click Here
---
third May 2020 Update :-
Black Pie Theme for EMUI 9 / 9.1 /10 Huawei/Honor – Worth ₹64 For Free – Click Here
12 Labours of Hercules II (HD Premium) – Worth ₹240 For Free – Click Here
Infinity Heroes VIP : Idle RPG – Worth ₹60 For Free – Click Here
Sword Knights : Idle RPG (Magic) – Click Here
Subtract Fractions Trainer – Worth ₹150 For Free – Click Here
Pure and clear AOSP Launcher3 – Worth ₹55 For Free – Click Here
Hack Theme Pro – Worth ₹55 For Free – Click Here
Dungeon Corporation VIP: An auto-farming RPG sport! – Worth ₹65 For Free – Click Here
8 Guns Portals – Worth ₹180 For Free – Click Here
---
30th April 2020 Update :-
---
28th April 2020 Update :-
Bloom Icon Pack – Click Here
BOLT Icon Pack – Click Here
P Icon Pack for Pixel – Click Here
Black Game: Math Puzzles PRO 2020 – Click Here
Fit Tile – Click Here
Fit Toon – Series 1 – Click Here
Spelling Gaps PRO – Click Here
QR and Barcode Scanner PRO – Click Here
Animal Forest : Fuzzy Seasons (Start Pack Edition) – Click Here
Stickman Ghost 2: Gun Sword – Shadow Action RPG – Click Here
Infinity Heroes VIP : Idle RPG – Click Here
Emoji Match: A sliding puzzle – – Click Here
CELL 13 – The Ultimate Escape Puzzle – Click Here
Super God Blade VIP : Spin the Ultimate Top! – Click Here
---
20th April 2020 Update :-
The Azulox Icon Pack (Dark model) – Link
Fimber – Icon Pack – Link
X Back – Icon Pack – Link
Oron – Icon Pack – Link
Domver – Icon Pack – Link
UX S9 – Icon Pack – Link
S9 UI – Icon Pack – Link
Luwix – Icon Pack – Link
---
ninth April 2020 Update :-
1. Aron Icon Pack Worth ₹45 For Free – Click Here To Download
2. O Icon Pack Worth ₹80 For Free – Click Here To Download
3. Pixel Pie 3D – Icon Pack Worth ₹160 For Free – Click Here to Download
4. Dualix – Icon Pack Worth ₹45 For Free – Click Here to Download
5. MMUI 9 – Icon Pack Worth ₹80 For Free – Click Here to Download
6. Mate 20 Icon Pack, Huawei Mate20 and P20 theme Worth ₹130 For Free – Click Here to Download
sixth April 2020 Update :-
1. Vlyaricons – Icon Pack – Worth ₹110 For Free – Click Here To Download
2. CRAYONIC ICON PACK Worth ₹90 For Free – Click Here To Download
3. Timus Dark Icon Pack Worth ₹110 For Free – Click Here To Download
4. Hexadark – Hexa Icon Pack Worth ₹85 For Free – Click Here To Download
5. Mandala Icon Pack Worth ₹110 For Free – Click Here To Download
6. Win10 Flat – Icon Pack Worth ₹90 For Free- Click Here To Download
7. Irex – Icon Pack Worth ₹80 For Free – Click Here To Download
8. Zephyr – Icon Pack Worth ₹65 For Free – Click Here To Download
9. Salpicons – Icon Pack Worth ₹80 For Free – Click Here To Download
10. Cirgus – Icon Pack Worth ₹90 For Free – Click Here To Download
[embedded content]
desk
border-collapse: collapse;
font: daring;
font-family: "lato";
td
button
background-color: #3b5998;
coloration: white;
font-family: "lato";
font-size: 15px;
place: relative;
text-align: middle;
text-align: middle;
show: inline-block;
coloration: white;
margin-bottom: 5px;
padding: .5em 1em;
a
text-decoration: none;
font-weight: daring;
desk